Premier design and manufacture a variety of range-extender tanks and auxiliary fuel tanks for fixed wing and rotary wing aircraft. They meet all international standards, providing optimum safety for occupants using the latest technological developments.
Premier manufacture a number of fuel bladders to keep these ex military aircraft in the air. Warbird  aircraft are  operated by prestigious organisations such as Battle of Britain Memorial Flight, charitable trusts and private individuals.
Projects include:
-Supermarine Spitfire                  – Lockheed P-38 Lightning
-Hawker Hurricane                      – Vought F4U Corsair
-Hawker Hunter                          – Miles Messenger
-Avro Lancaster                          – Messerschmitt Me 262
-de Havilland Chipmunk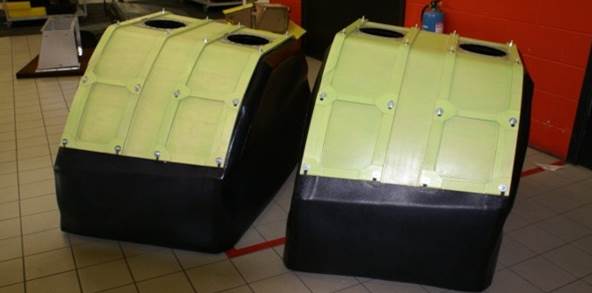 Contracted by Heli-Air, Premier designed and manufactured the auxiliary fuel system for the Robinson R44 G-MURRY enabling Jennifer Murray and her instructor, Quentin Smith, to become the first to pilot a piston-powered helicopter around the world and the first woman to fly a helicopter around the world.
Murray made a second around-the-world flight, becoming the first woman to do so solo in a helicopter.